spring/summer 2021 fashion Trends
what are the biggest spring/summer 2021 trends?
our life already has been affected by covid 19
a lot of us working-from-home. this new routine certainly affected what designers turned out and shown us.
outwears became more comfortable, we seeing wide-leg trousers made for bold strides; floaty, sheer maxi dresses promised easy glamour and adding some drama spice; and ladylike ensembles pimped with a touch of sportswear felt suitably modern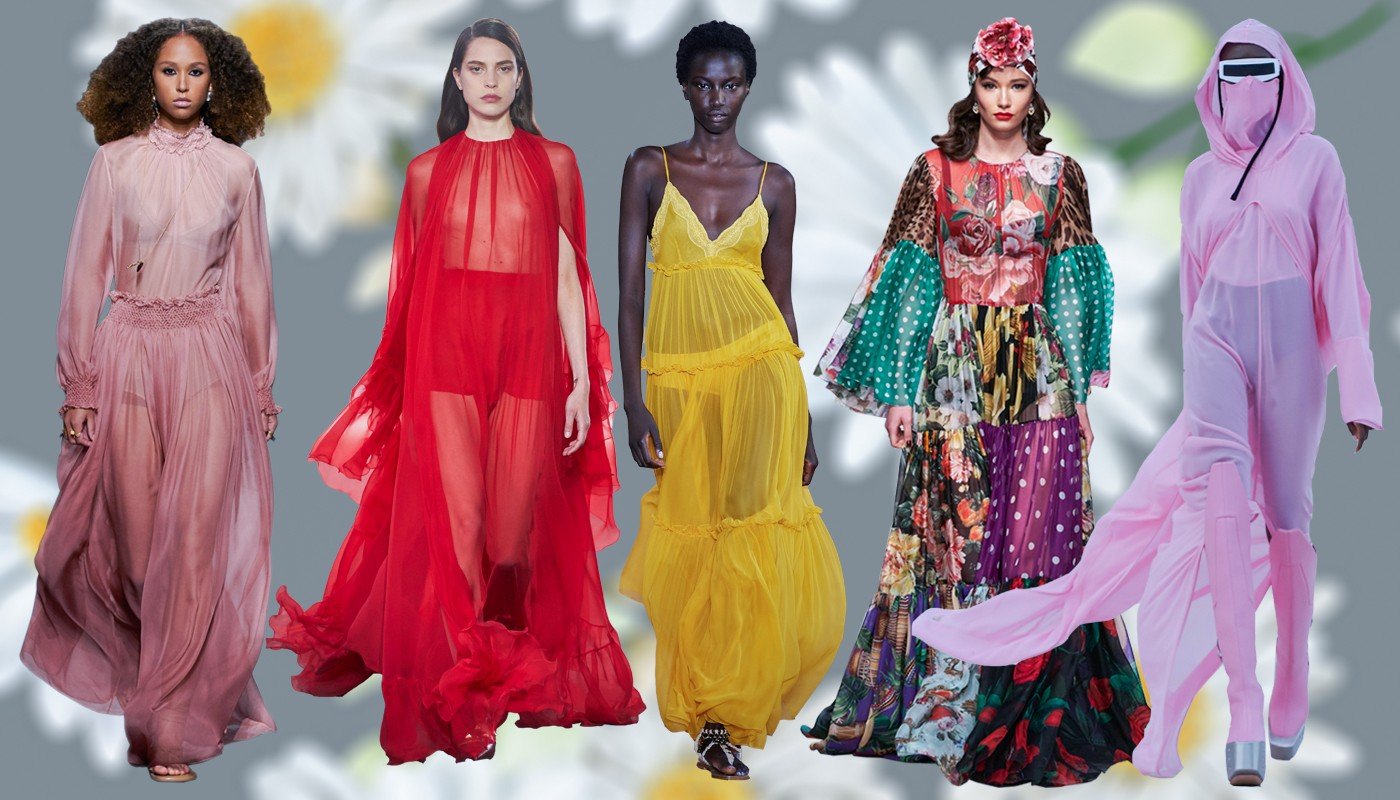 from left to right: Dior, Valentino, Alberta Ferretti, Dolce Gabbana, Rick Owens
these dresses are so romantic, dramatic, and comfy
floatiness of dress skirt gives you that glamour, unique, and, perfect feel that can't experience with other types of dresses.
the best choice for a romantic date
The most romantic idea to appear on catwalks, seen at Dior, Alberta Ferretti, Valentino, Erdem, and Michael Kors
from left to right: Louise Vuitton, Fendi, Paul Smith, Tom Ford
if you be a part of skinny jeans and cigarette pant lovers: I recommended you try these Baggy trousers.
It may not have sharp, clean, and slim-line silhouettes you like. but they bring you a comfy and elegant look this season.
wear it every day and enjoy it.
from left to right: Louise Vuitton, Burberry, Loewe, Chanel, Ashish
let the party start from your home
for wearing sequins, we don't have any rule like wear them just at the party
you can wear them on any occasion, add some shine to your daily outfit, combine a sequins coat with a white T-shirt like Louis Vuitton
from left to right: Dolce Gabbana, GiambattistaVall, Gabriela Hearst, Chanel, Chiristopher John Rogers
Black and white, a simple answer to any hard question.
you wore it in past, you can wear it now and, definitely looks great in the future.
the magical combination between black and white always wins the game.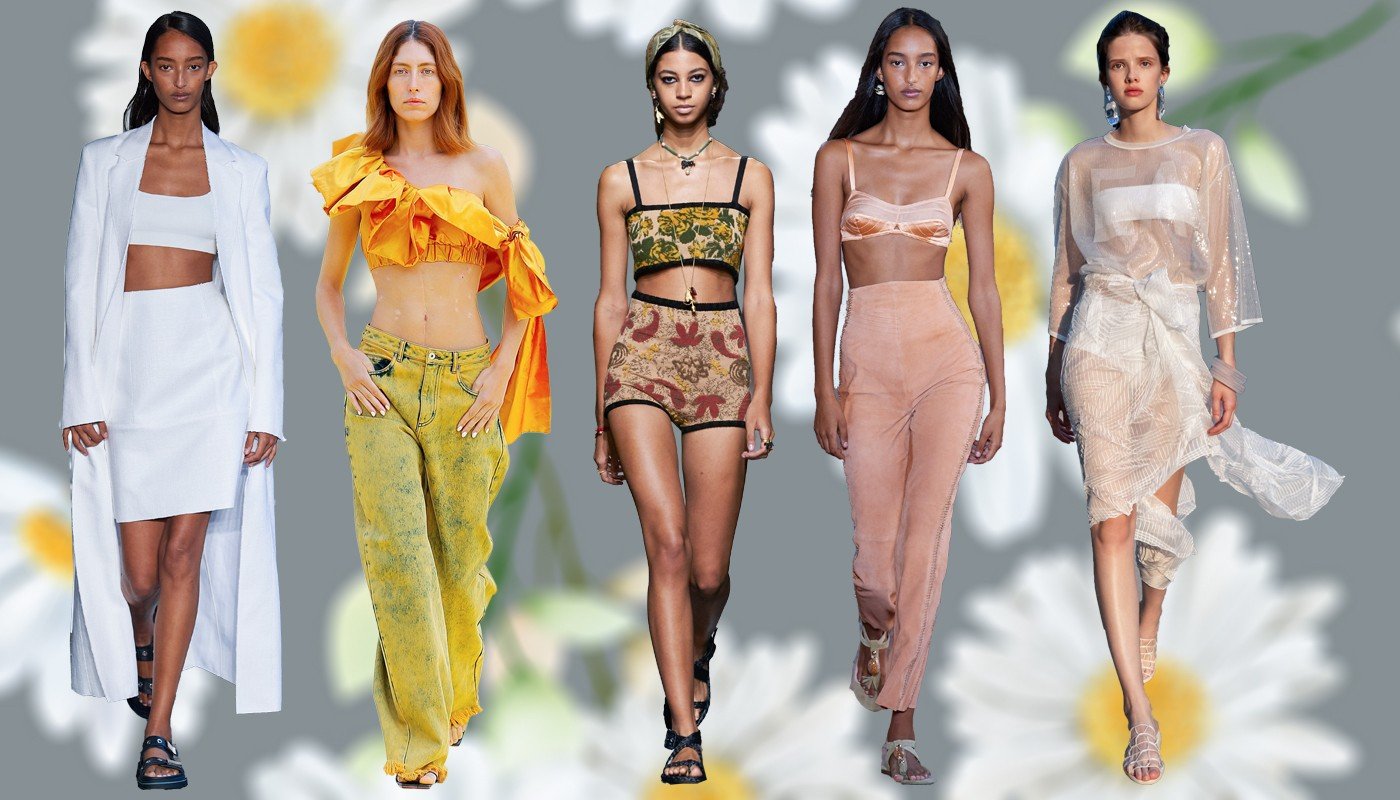 from left to right:  Boss, Marques Almeida, Dior, Alberta Ferreti, Emporio Armani
showoff your body with these new-look bralettes
you can wear it so minimal with simple pants and skirts, or go a little crazy and wear it covered in rhinestones.
from left to right: Fendi, Miu Miu, Gabriela Hearst, Zimmermann, Carolina Herrera
Ever considered the area underneath your rib cage and just before your waist?
this cut out make your body shape to Hourglass
like what we saw in Fendi white dress, waist look smaller